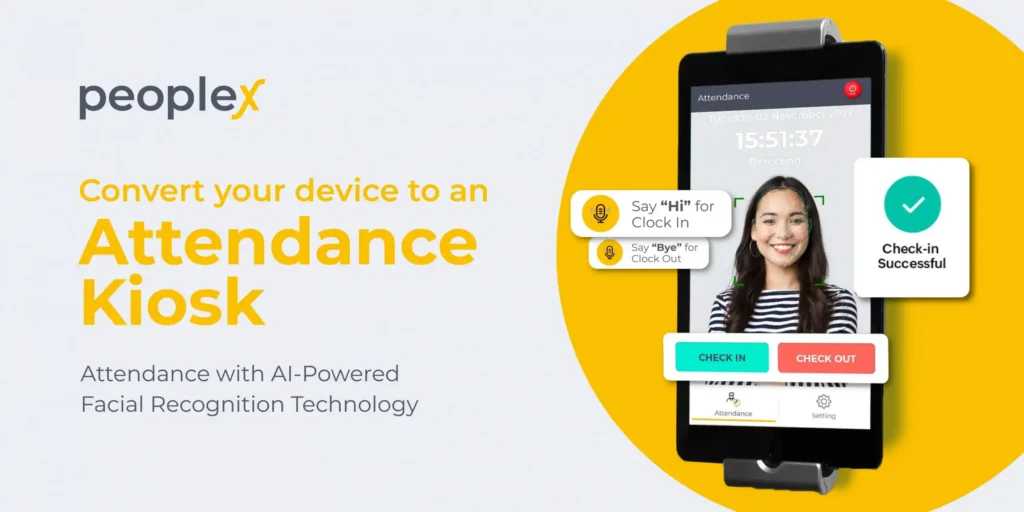 The Attendance Management System Dashboard gives you a snapshot of when your employees and/or colleagues are present at your business office, home office, have a break or are absent. It allows you to easily create custom reports for the Finance office's budgeting needs.
Employee attendance has always been a hot topic that business owners may care about. Through attendance data, you can get a general understanding of the basic performance of employees. At the same time, attendance is also an important standard for the salary base. For some companies, matters such as production and customer support require timely employee attendance. Low attendance rate is closely related to low employee success rate. The attendance dashboard & reporting system can strongly help you.
Your Company may not Need a Time and Attendance Machine Anymore!
The times are developing rapidly, and many enterprises still use punch-card machines to solve attendance problems. They think they can solve enterprise attendance problems by using attendance machines, and there is no need to spend money to buy attendance management software.
Obviously, they don't understand the huge burden reduction effect of the automatic attendance reporting system on the enterprise, or their enterprise scale is too small and can be easily managed only by manual attendance, so it is not time to rely on high technology.
However, how does the attendance report and dashboard improve the efficiency of the enterprise's attendance management? You will find the answer in this article.
The traditional attendance method is to use the attendance machine for attendance, including IC cards, fingerprints, etc. However, the attendance method is relatively simple, especially for field staff (those who often work outside the office). Field staff do not have a fixed workplace, even their working hours are not fixed. As a result, companies cannot track the whereabouts of field employees.
To fix these problems, the attendance management system can not only provide a variety of attendance methods, but also support GPS positioning for field staff, and the field staff can complete the punch card through the mobile phone. With attendance dashboards, companies can display the overall attendance over the company and diagnose the problems, which greatly improves the efficiency of attendance.
8 Benefits Why You Should Integrate Time-Attendance with Payroll Software?
Managing your staff attendance is interdependent on the overall productivity of your organization. Regularity and Punctuality are two vital attributes when talking about workforce attendance. Attendance depends on various parameters like punch-in time, break hours, half-day, absenteeism, assigned shifts, overtime, and more.
Having no proper record of any such parameter leads to employees being underpaid or overpaid. This leads to dissatisfaction of employees which overall affects their morale.
Manual processes of calculating attendance are time-consuming and often result in inaccurate results. The advent of the automated time-attendance system has made the attendance process more efficient. No wonder most organizations have adopted a biometric attendance system to streamline employee attendance.
Centralized Attendance Data:
But at the time of salary processing, just the attendance data is not enough. Payroll integration makes the time-attendance system and payroll process a single entity by linking attendance data with the payroll system.
Let's have a look at the key benefits of payroll integration
Accurate Payroll Processing:
The time-attendance system gathers employee attendance data in real-time and payroll integration automatically sends this data to payroll system. The automated process eliminates manual intervention and proves more efficient, resulting in accurate payroll processing.
Payroll processing of employees working remotely and from multiple locations sometimes proves to be a herculean task. Lack of centralized and accurate data for payroll processing is a common problem for the HR department. With an automated centralized time-attendance system, one can ensure accurate information regarding attendance data. When your payroll system works in sync with the time-attendance system, you can retrieve accurate data for payroll processing.
Say Goodbye to Paperwork:
The integration of automated time-attendance systems with payroll system saves a lot of time by capturing attendance data electronically. Additionally, it undoubtedly minimizes paperwork as the whole integration process is free from tedious paperwork.
Real-time Monitoring and Control:
Tracking workforce attendance data can become challenging for any organization. But the power of integration helps in analyzing working hours, absence patterns, generated over time, and more at just a click, in real-time.
Highly Secured and Reliable:
Payroll is based on an employee's attendance data. This data gets generated by the records taken by Biometric/ RFID card in the Time-Attendance terminal that is installed at the entry/exit of the premises. These time-attendance terminals scan authorized credentials (fingerprint, card, face, etc.) of the user and translate them into a numbered code that corresponds to a specific employee ID. This makes it reliable by 100% integrity of attendance data and efficiently streamlines payroll processing.
Integration with ERP/HRM/Payroll/Tally:
Automated Time-Attendance integration with SAP, ERP, HRM, Payroll, Active Directory or Tally can be done that eliminates the need for redundant manual entry of attendance data. The attendance information can be processed easily and without manual intervention for accurate payroll and statutory compliance reports.
More Transparency:
Most of the automated time-attendance systems offer an employee self-service portal for users to monitor and manage all their time-attendance and leave options. It allows employees to view their shifts/schedules, attendance, leave details, leave/tour application, and more.
Informative Reports:
It is rightly said that it's better to invest in what you need rather than investing in what you want. Whatever system you choose, you can generate accurate reports on work hours, absences, overtime, break hours, etc. Any customized reports for department, organization, or even for selected users and more can also be generated with the centralized data to simplify and quicken your payroll process.
Timely Salary Payments:
Being paid on time and accurately plays a distinctive role in how well your employees perform. As the attendance data gets electronically transferred in real-time, the payroll process gets less time-consuming and error-free.
Payroll management with accurate attendance data is an imperative function of HR in any organization, irrespective of its location and size. It is obvious to have meticulous attention to the details of each event of employees and seamlessly integrate it with payroll system to get precise and reliable results.
Similarly, for enhanced security of your organization, access control integration can also be done.